Blessed are the peacemakers, for they will be called children of God (Matthew 5:9).
During Advent, churchgoers often hear John's magisterial prologue which includes this haunting irony: "The Word…was in the world, and the world came into being through him; yet, the world did not know him" (John 1:1, 10).  What kind of "world" is that?
At the time, Rome ruled that world, a time of
pax Romana
, Roman peace, which was no peace at all, really, just quiet kept by military force and economic oppression.  Case in point: When the Roman governor, Herod, heard rumors of a messiah's birth in the hinterlands, he ordered the mass slaughter of all infant children there.  He did it, of course, to keep the peace.  Into
this
world the child was born (Matthew 2:1-18).
Of course, the world has not changed much.  Today we have Ferguson, North Korean nuclear tests, intrusive American commercialism, perpetual violence in the Middle East, legislative gridlock, and growing economic disparity.  Here in the first world, the average person has more stuff and rights than the average person at any other place or time; yet, the sense of helplessness and fear only seems to increase as our marvelous TVs and computers constantly remind us of the horrors across the seas and down the street.  Hence, we live with another irony: Growing depression and resentment when we still have abundant means and most need action and compassion.
Into this, God sends a helpless child, a most impractical tactic by Roman and American standards.  Of course, sending another warrior would only perpetuate the same dismal peace under a new name.  Yet, ever since Christianity became the official religion of the Roman Empire, Christians in power prefer to keep Christmas a sentimental affair for the children rather than face the hard practical implications of a messiah coming as a poor infant into a violent world.  More and more people turn their backs on that child and repudiate Christianity because we fail to make clear with our actions that God's peace program requires greater courage than bearing better arms.  It requires entering the world armed by nothing more than truth discerned in vulnerable love.
Gandhi called this commitment to truth led by love,
satyagraha
, and by that principle and grit he successfully led nonviolent resistance against a nominally Christian empire.  Martin Luther King, Jr., a Baptist pastor, took his cue from that Hindu follower of Jesus, and behind his leadership and example, courageous African-American Christians celebrated Christmas all year by marching, speaking their truth, turning the other cheek, and going to jail.  They suffered, but they were helpless no more.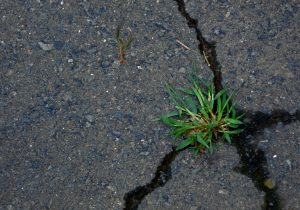 Rise up from helplessness and resentment.  Pray for the Spirit to move you by the love for which God made you.  Ask where and how God calls you to live the child's vulnerable love this day and this year.  Neither rush into the world nor withdraw in fear.  Listen and follow.  You may find yourself celebrating Christmas in July.
STAY TUNED: TOMORROW (TUESDAY, JANUARY 6, 2015) I WILL PUBLISH AN ADDITIONAL POST BETWEEN THE USUAL MONDAY AND THURSDAY ONES, AND IT WILL PROVIDE LINKS TO THE BEST POSTS OF 2014 FOR YOU TO READ AND SHARE!