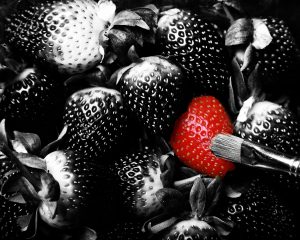 Blessed are you when people revile you and persecute you and utter all kinds of evil against you falsely on my account. Rejoice and be glad, for your reward is great in heaven, for in the same way they persecuted the prophets who were before you (Matthew 5:11-12).
Last Sunday, I felt especially proud of my friends in the small Sunday School class I teach at Westminster Presbyterian Church in Rome, Georgia.
Our curriculum focused on Acts 5:12-42, another story of early apostles facing arrest, trial, and punishment for openly attributing their healing power to Jesus Christ still alive and kicking. After their flogging, "They rejoiced that they were considered worthy to suffer dishonor for the sake of the name" (v.41).
Regarding our privileged context, the author asked, "When Christians are not paying the price of persecution, exactly what is the cost of discipleship?"  Her answer: "We are living out our faith simply by our regular participation in worship or our commitment to attend a small-group Bible study, serve on a committee, or pledge a regular tithe and offering…The cost of discipleship is counted in our showing up!"[1]
The class, all veterans at showing up, found her grace too cheap.  Mere institutional maintenance wearies them.  They feel called to be the body of Christ out the door and up the street. One usually quiet member asked passionately what we are for anyway if all we just take care of our little family.  All resonated.
I highlighted the author's perspective on persecution.  Is it really nothing less than prison, death, or flogging? Notice how the freshly whipped apostles defined persecution: "Dishonor for the sake of the name."  I think our context provides plenty of opportunity for that.
Paul challenged us, "Present your bodies as a living sacrifice…Do not be conformed to this world, but be transformed by the renewing of your minds, so that you may discern what is the will of God" (Romans 12:1-2).
If we have nothing to fear, why do we conform so much?  Why do we keep our religion so private?  Why do we compartmentalize our faith to church and private devotions while playing by the rules of the market and social hierarchy, silent all the while about Whom we serve in our daily round?
Speaking for most of us, one class member discussed her upbringing by devout Presbyterian parents who – rightly, we agreed — refused to encourage in-your-face evangelism that focuses on getting people to say the right words for fire insurance.  They taught a way of public service and unspoken, private faith.
Yet, our silence keeps us invisible while community assumptions of our Christian virtue decay.  We avoid "dishonor for the sake of the name" because we know we'll get it if we start looking too different.  But if we remain in this comfort zone, we will get so invisible that nobody will notice when we're gone. We may even stop recognizing ourselves for whom we are, people called to a life given to divine power so loving and healing that we rejoice even amid persecution.

[1] Tammy Wiens, The Present Word: The Christian Community  Comes Alive, Fall 2015. (Louisville, KY: CMP, PCUSA, 2015), 18.