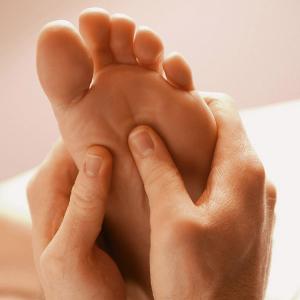 Blessed are the merciful, for they will receive mercy (Matthew 5:7).
Spiritual writer, retreat leader, and activist Parker Palmer inspires me. He integrates contemplative spirituality with an active life,[1] reaching out to educators and others dedicated to lives of service with spiritual wisdom to sustain them. His spirituality does not withdraw from the world but energizes engagement. Palmer's writings and retreats call people deeply inward so they will reach out empowered by their true selves and the God who sent them.
As a sociologist and social activist, this innovator steps up, clearly a man with a calling. So when his book, Let Your Life Speak: Listening for the Voice of Vocation, appeared, I had to read it. There I received a surprising gift: Palmer's vulnerability, his admissions of false starts and anxieties as he followed the Quaker teaching, "Have faith and way will open."[2]
Major depression proved a turning point in his vocational journey. It struck him down most harshly after leaving his work as a sociology professor and activist, to serve as Dean of Studies at Pendle Hill, a Quaker community and retreat center in Pennsylvania. According to Palmer, "Depression is the ultimate state of disconnection – it deprives one of the connectedness that is the lifeline of every living being."[3] His journey through it offers precious insight into the meaning of real connection.
Most people avoided him. Some approached him, and while he appreciated their efforts, they often exacerbated the disconnection. Some offered a self-esteem boost by reminding him of his good qualities, which only made him feel like an imposter. Some said, "I know how you feel," but he knew that, "No one can fully experience another person's mystery… Disconnection may be hell, but it is better than false connection."[4]
But a friend named Bill knew what to do. With Palmer's permission, he stopped by daily and gave him a 30 minute foot massage: "He found the only place in my body where I could still experience feeling – and feel somewhat reconnected with the human race." Bill seldom spoke more than occasional mirroring statements like, "I sense your struggle today," or, "It feels like you are getting stronger." Palmer wrote, "His words were deeply helpful: they reassured me that I could still be seen by someone."[5]
With simple presence, Bill bridged the gulf of disconnection for Palmer:
The poet Rainer Maria Rilke says, "love…consists in this, that two solitudes protect and border and salute each other." That is the kind of love my friend Bill offered. He never tried to invade my awful inwardness with false comfort or advice; he simply stood on its boundaries, modeling the respect for me and my journey – and the courage to let it be – that I myself needed if I were to endure…It is a kind of love in which we represent God's love to a suffering person, a God who does not "fix" us but gives us strength by suffering with us. By standing respectfully and faithfully at the borders on another's solitude, we may mediate the love of God to a person who needs something deeper than any human being can give."[6]

[1] While all his books carry this message, it appears most directly in, Parker Palmer, The Active Life: A Spirituality of Work, Creativity, and Caring. (San Francisco, California: Jossey-Bass, 1990).
[2] Parker Palmer, Let Your Life Speak: Listening for the Voice of Vocation. (San Francisco, California: Jossey-Bass, 2000), p. 38.
[3] Ibid. p. 61.
[4] Ibid. p. 62.
[5] Ibid. pp. 63-64.
[6] Ibid. p. 64.