Blessed are you when people revile you and persecute you and utter all kinds of evil against you falsely on my account. Rejoice and be glad, for your reward is great in heaven, for in the same way they persecuted the prophets who were before you (Matthew 5:11-12).
Why do I want this Beatitude to apply to me? Why don't I want to reserve it for the elite martyrs, honor them, and pursue a more comfortable way?
Two answers: First, the only unbearable suffering is meaningless suffering.
If I must suffer – and I must due to the risks of love and the inevitability of decline and death – I want it to bear fruit, to have meaning.
Moreover, since I believe God loves me,
gratitude draws me to participate in God's work of love and peacemaking
, God's work of grace. Grace is God's initiative in
showering us with unearned blessings
. But I make it "cheap grace," as Dietrich Bonhoeffer called it, if I refuse the invitation to join God's project of saving a violent world from itself. Costly grace offers the blessings known only in taking up one's cross and following Jesus.
So what does this Beatitude offer to those of us who suffer little or no blatant violence for our faith? Bonhoeffer published a response before the Nazis killed him. He acknowledged the diverse crosses God calls Christians to bear:
The cross means sharing the suffering of Christ to the last and to the fullest. Only a man thus totally committed in discipleship can experience the meaning of the cross. The cross is there, right from the beginning, he has only got to go pick it up; there is no need for him deliberately to run after suffering. Jesus says that every Christian has his own cross waiting for him, a cross destined and appointed by God. Each must endure his allotted share of suffering and rejection. But each has a different share: some God deems worthy of the highest form of suffering, and gives them the grace of martyrdom, while others he does not allow to be tempted above that they are able to bear. But it is the one and the same cross in every case.[i]
Bonhoeffer believed this applied not to an elite few, but to "the worker, the business man, the squire and the soldier."[ii] He issued the blunt saying, "When Christ calls a man, he bids him come and die;"[iii] yet, that death takes many forms depending on God's appointment and the individual's concrete situation: "How is the disciple to know what kind of cross is meant for him? He will find out as soon as he begins to follow his Lord and to share his life."[iv]
It is a matter of discernment then, identifying and taking up one's appointed cross. It seems a strange thing to want, but it makes more sense to embrace a destiny of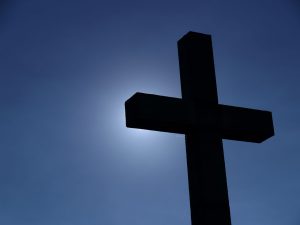 meaningful suffering than to spend all one's energies in futile flight from inevitable discomforts that end in death. That destiny comes by grace, a costly grace that richly blesses those who seek and seize their unique crosses rather than flee them.

[i] Dietrich Bonhoeffer, The Cost of Discipleship. (New York: MacMillan Publishing Co., Inc., 1959), pp. 98-99.
[ii] Ibid. p. 40.
[iii] Ibid. p. 99.
[iv] Ibid. p. 100.